The Campus at LAFH represents our three decades of experience and best practices to help people permanently end homelessness in their lives.
On May 30, 2019, LA Family Housing celebrated the donors, partners, elected officials, and government agencies who made the Irmas Family Campus at LA Family Housing a reality. We gathered in our Engagement Courtyard to cut the ribbon and reflect on what was made possible through their perseverance and generosity.
The Irmas Family Campus offers new permanent supportive housing, bridge housing, a state-of-the-art health center, and two regional service centers that will double our impact and transform lives.
The Fiesta is open!
In January 2018 our supportive housing site on The Campus opened, providing homes for 49 formerly homeless individuals.
In March 2018 we held the Grand Opening of the new Fiesta Apartments.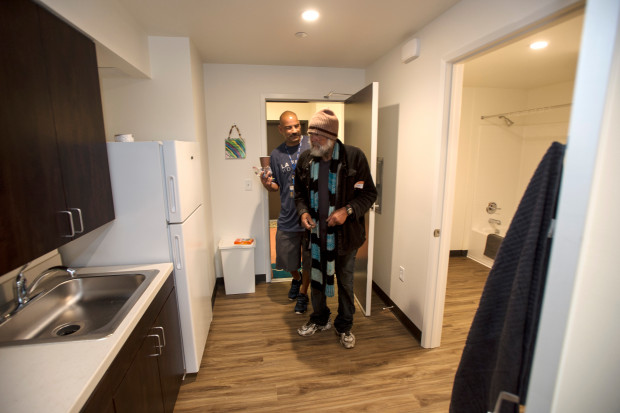 Since 1983, LA Family Housing has met our promise to end homelessness in people's lives with an effective mix of Bridge Housing, supportive services, and permanently affordable apartments. LAFH has helped thousands of people move home, but it's no longer enough.